Please check back frequently as we will be adding new information, updates and photos as they become available.
Bella Terra Garden Homes begins to take shape when the cabling is laid in the summer of 2016 and the first foundations are poured in early October.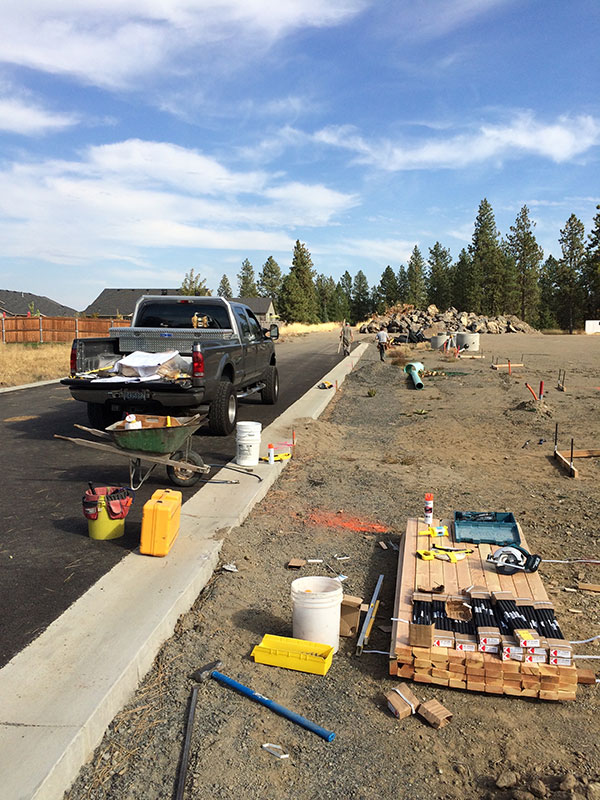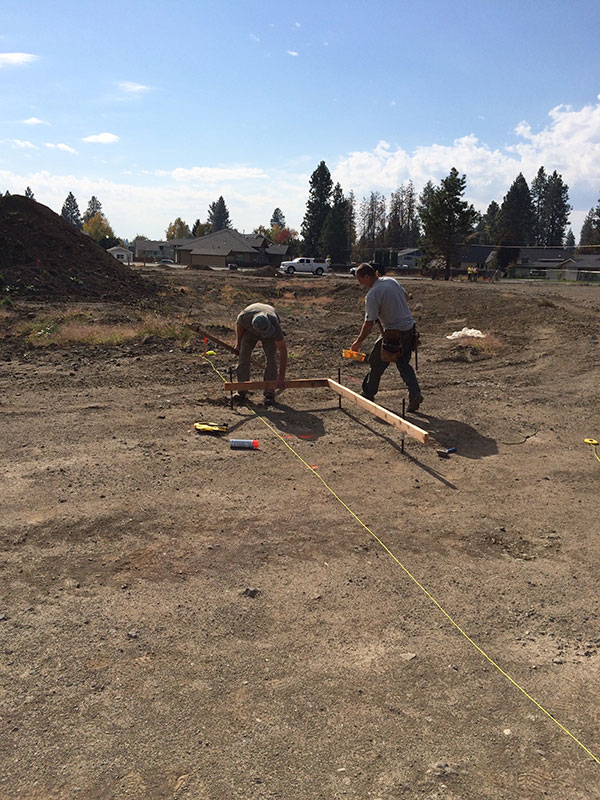 This rock gives you an idea of the scale of Bella Terra's Central Garden. This rock was one of several put in place in early October 2016 for the water features. The landscape contractor said they almost never work with rocks this large because a crane is needed to lift them. So how did this rock find its way into our garden? We dug it up onsite and the Rock Placing Company brought in a Caterpillar D-9 to move it and the other rocks -- with a blade approximately 6' high and 12' wide. It's great to see the work start on what will become our spectacular water features.