The latest news and photos of Bella Terra are posted regularly on our Facebook page, To insure you see new information when it is posted on Facebook, "Like" our page, then click on the box to the right of the "Liked" box that is labeled "Following." Put a check next to "See first" under "In Your News Feed" and put a check next to "On" under "Notifications."
December 21, 2017: First residents enjoy Bella Terra's Winter Beauty
Bella Terra's first residents have moved into their new townhome. These photos showcase the garden's winter beauty, including an evening view from their terrace, highlighting the sculptural beauty when trees and rocks are covered with snow. The lighting changes colors and intensity with the seasons and as each evening progresses. The water continues to run in the waterfalls and streams year-round, and the ice that builds up around the falls changes daily.
November 10, 2017: Townhome Exteriors Near Completion
The high quality metal siding is up and natural cedar siding will soon cover the white areas -- adding warmth to the townhome exteriors and completing the urban contemporary look that blends so well with the garden setting. The Pella wood windows showcase views of the garden, ponds and waterfalls. The foreground shows the edges of a walking path that circles the Central Garden, part of a network of more than a mile of walking paths and private roads throughout the 15-acre site.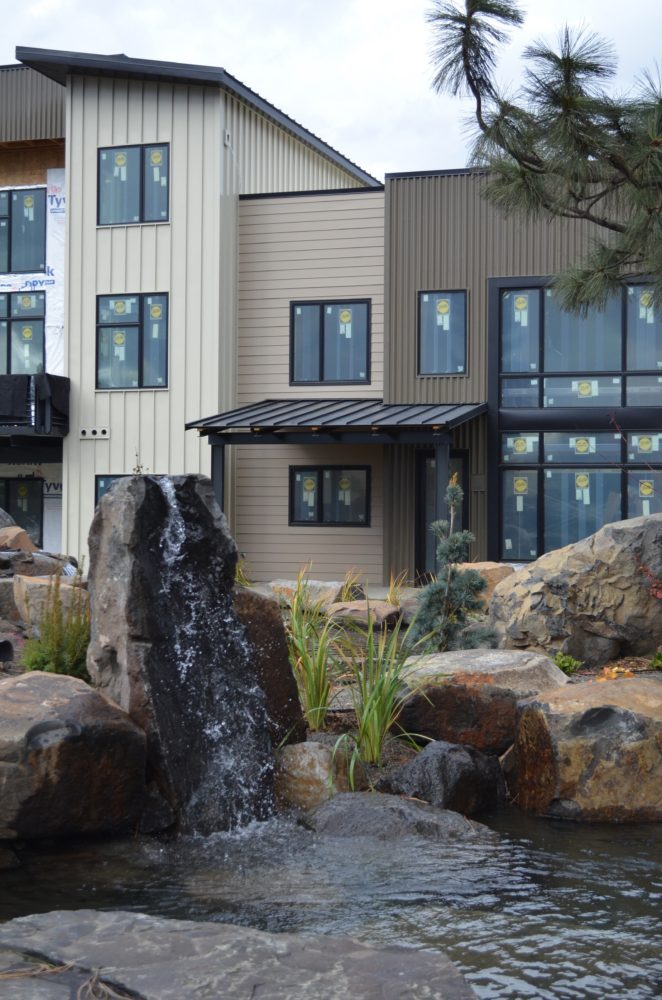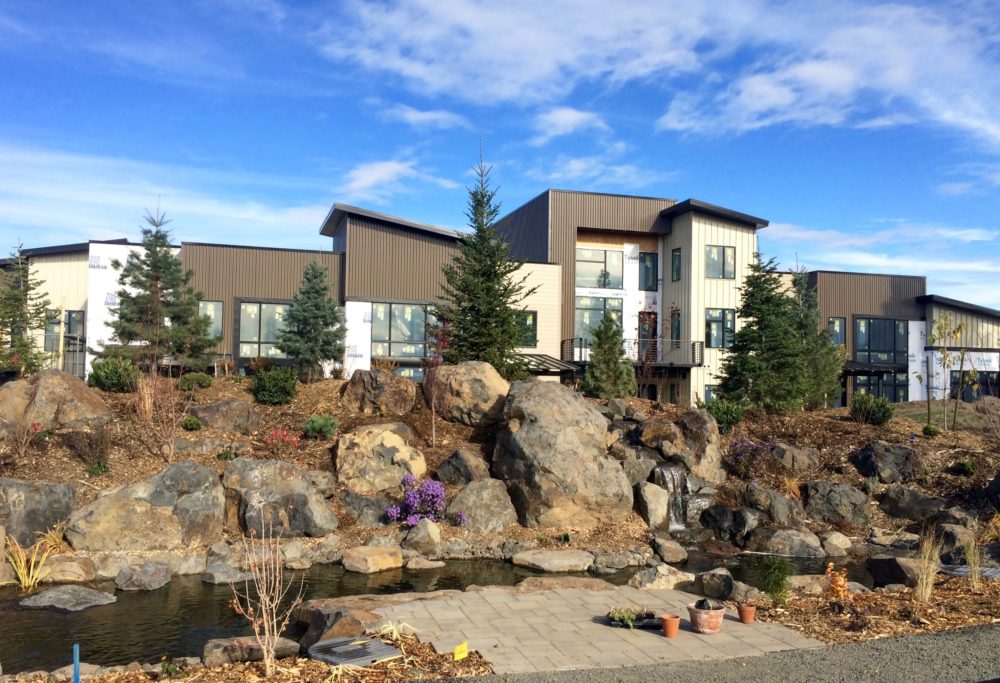 October 25, 2017: Our Vision is Coming to Life
Bella Terra's garden setting is beginning to emerge and the first six townhomes are nearing completion. This shows two of seven major ponds, and we think it looks beautiful even without the plants, bushes and trees that are yet to be planted. All 36 townhomes in Bella Terra Phase 1 will look out on this gorgeous setting and will have a direct sightline of a unique waterfall.
We are excited to share the beauty that is coming to life at Bella Terra and welcome calls for tours of the townhomes and grounds. Contact Roger at 509-879-5340.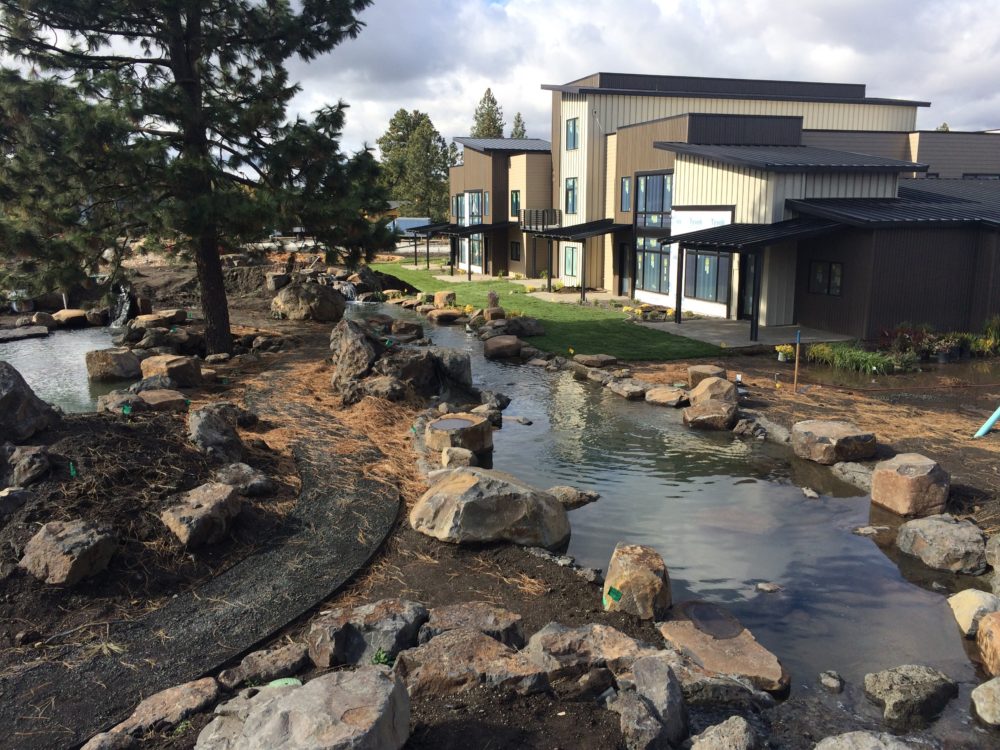 October 2017: It's been a busy year at Bella Terra
It's been a busy year at Bella Terra as we near completion of the first section of the Central Garden and the first group of townhomes, which includes model homes of the Emerson and Walden for prospective buyers to tour.
In addition, foundations have been poured for the next group of townhomes and work has begun on the ponds in the next section of the Central Garden.