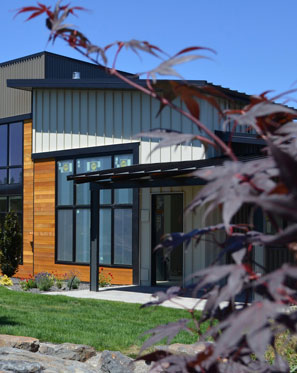 Click for a larger image
1-Story Walden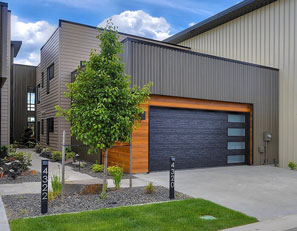 Click for a larger image
2-Story Walden
Walden Floor Plans



All depictions are based on our current design plans and are subject to change.
The Walden

1,538 to 2,765 square feet
Click here for Walden photos and videos.
The Walden provides full ground-floor living, with no steps in the first floor living area or in any of the entrances. There is a single-floor Walden, as well as a two-story model.
In addition to daylight from the wall of windows facing the garden, natural light floods the interior from the entry side of the Walden, as well as from optional skylights. Several options let you choose the look and function of the private courtyard/patio area that opens to the Central Garden. It can be entirely hardscape, a private gardening space for a container garden with automated irrigation, or whatever mix of the two you desire.
The garage provides significant storage on one full sidewall and the front wall.
The Single Story Walden is designed to beautifully and efficiently use every one of the 1,538 square feet. Natural light floods the living spaces from the entry side and the long full wall of windows facing the Central Garden. The public spaces – the kitchen, great room, and dining room -- are more than 600 square feet of what can be used as a single spacious entertaining space. The den provides a private getaway with plenty of natural light. A second full bathroom accommodates visitors or overnight guests.
Click here for Walden single story floor plans
The Two-Story Walden includes a spacious second story master bedroom/bathroom suite nearly twice the size of the ground floor master suite, plus a second upstairs bedroom (or den) with stunning views of the Central Garden.
With the 2-Story Walden, the ground floor Great Room opens to a dramatic two-story space with two full floors of glass opening to the garden. On the main floor, a stairway to the second floor replaces the den and one of the main floor bathrooms becomes a powder room. This model also offers additional storage on the main floor.
Click here for Walden two story floor plans
To contact us for more information about Bella Terra, click here.